Related article: Best Buy rebrands itself as "Xtreme Service Plan Zone"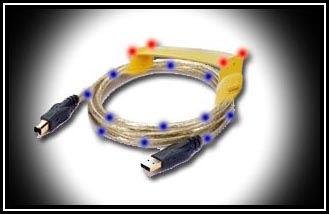 Los Angeles
- Xtreme Service Plan Zone (NYSE:
XSPZ
), formerly Best Buy, Inc., announced a major addition to its product line yesterday.
In addition to the current lineup of extended warranties, service plans, technical support plans, and XTREME Priority Extension Support Peace-Of-Mind MAXIMUM PERFORMANCE Special Edition MONSTER Top Access Plans™, the consumer giant will now sell cables.
XSPZ spokesman Earl Focht says he welcomes the new products. "We feel that a mandate has been placed on us to continue advancing our solutions moving forward to serve the needs of consumers worldwide," said Focht. "Our situation enables networked synergy across product lines."
While XSPZ has not sold any physical products since August, employees are confident in the strength of the new product line. "We have some great deals in place," said assistant manager Sarah Woodyard. "Our MONSTER CABLE® and Geek Squad™ lines are a great value and provide maximum performance and connectivity for your Xtreme Service Plans."
All forthcoming service plans sold at XSPZ will require a cable that must be purchased separately.
Pricing starts at $37.98 for a 6-foot XTREME Service™ cable. According to newly-hired associate Jordan Cohen, "We know the product line can be confusing, so we offer a series of premium gold-plated cables for consumers to ensure their investment in only the best products." The 6-foot XTREME Service GOLD PREMIUM EDITION™ cable starts at $79.98.
Kathy Carlson, general manager of Staples, Inc. store number 864, understands the decision and plans to offer similar products at Staples. "I know that cables can be expensive, but they are essential to have in order to operate the machine properly," said Carlson. "In relation to the machine, they are not that expensive."
According to an XSPZ representative, additional extended service plans will be offered on the service plan cables.